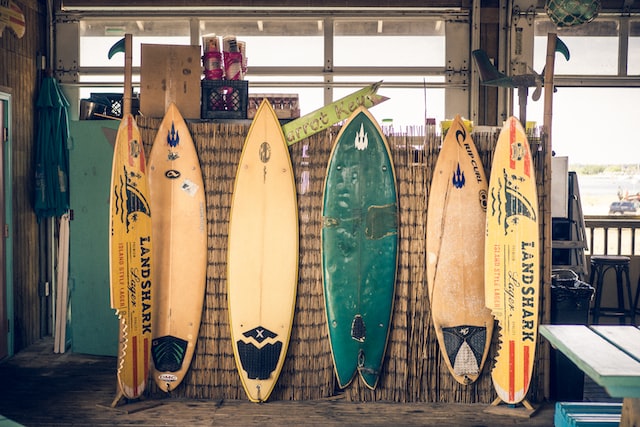 Sep 23, 2022
Surf's up! Good Vibes at Hello Betty Restaurant
Hang loose! Hang ten! And surf's up! 
Hello Betty is a nod to all things surf, skate, and snow "board" culture, bringing the ethos of these communities to the craft of food and beverage. 
Rocking a vibrant, live-out-loud mentality that's reflected in everything from their menu to their design. Serving up regional, seafood-froward cuisine in a laid-back and positive environment with serious culinary and beverage chops. 
Born in Oceanside, CA in 2014, Hello Betty Bethesda is the second location, reflecting local influences with an irreverent, risk-taking approach to programming to pay-it-forward respect for their local communities. Hello Betty is a playful experience backed by responsibility- to sustainable fishing practices, support of the arts, impact on the environment, and commitment to guests. 
Perfection with positive vibes! Ride the wave! 
Make sure to check out all of the incredible menus! 
Hello Betty is open for lunch from Mondays - Thursdays from 11 am - 2 pm. Dinner Mondays - Thursdays from 5 pm - 10 pm and Fridays - Sundays from 5 pm - 11 pm. Then, Brunch on Saturdays & Sundays from 11 am - 3 pm. Finally, Happy Hour every day from 3 pm - 6 pm. Located at 940 Rose Ave, North Bethesda, MD 20852. 
BACK