Nov 13, 2018
Local Reston Businesses to Support this Small Business Saturday
With Thanksgiving quickly approaching, people all over the country are making their grocery lists, searching for grandma's stuffing recipe, and planning that early morning football game; but when the clock strikes 6 on Thanksgiving day, the world turns into a Christmas frenzy and Black Friday sales take over. We know how hectic it can be to get your Christmas shopping done amidst the chaos of the door buster sales, so we've put together a list of the best, locally owned businesses in Reston to make your shopping easier. What makes this even better? Saturday, November 24th is the official Small Business Saturday, which means amazing deals and a perfect opportunity to shop local and support your community. Check out our nearby recommendations below: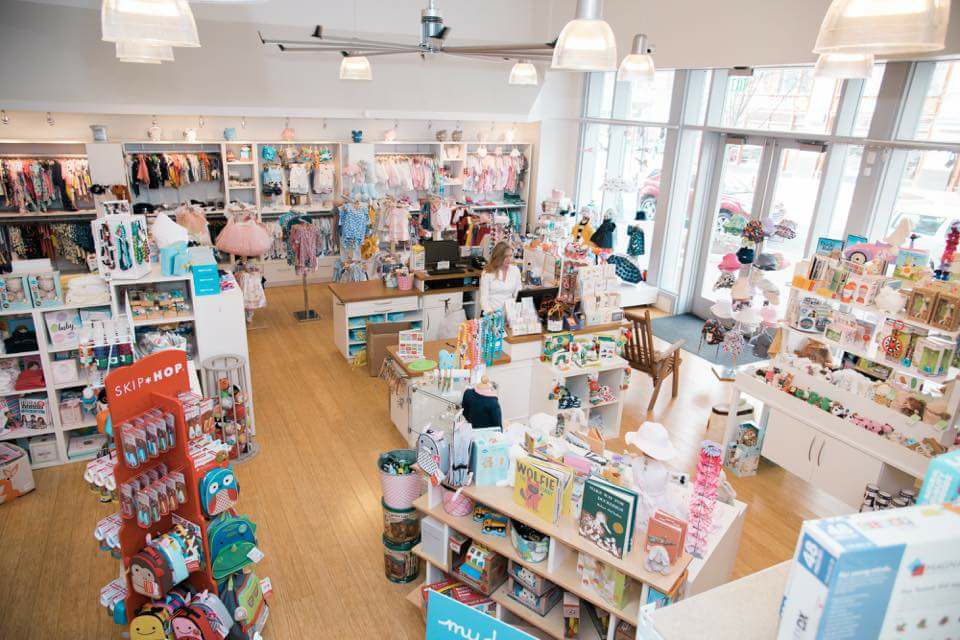 Photo credit: Dawn Price Baby on Facebook

Dawn Price Baby: For those with new additions in their lives or in the lives of a loved one, Dawn Price Baby offers upscale and ultra-chic clothing and accessories for the littlest ones among us. With only four locations, all within the nearby DMV area, you'll have access to the trendiest and most comfy baby clothes around with a selection you won't find elsewhere. Dawn Price Baby sells more than just clothing: they've got books, toys, and tools to make raising a baby easier and more glamorous. Check out their Reston location at 11985 Market Street, Reston, VA 20190. They will be open on Small Business Saturday from 10AM-7PM.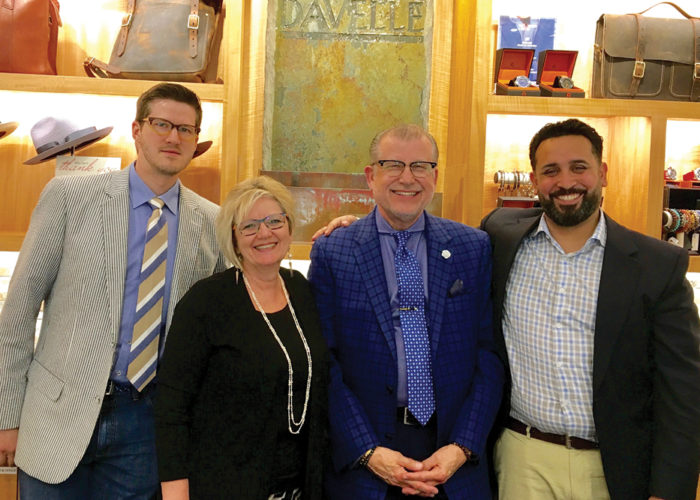 Photo credit: Vivareston.com

Davelle Clothiers: The pinnacle of 25 years of dedication and hard work has led to the local success of Davelle Clothiers. Beginning as a small tie shop in Washington D.C., the commitment of one family, and an array of enthused customers, built Davelle's into what it is today. With a huge selection of men's suits, tuxedos, ties, and accessories, there's just about every fabric, colorway, and style available. The perfect stop on your Small Business Saturday hunt, you're sure to find something for all the men in your life and get the personal service needed to make sure each item is exactly what they'll want. If this interests you, Davelle Clothiers is conveniently located in the heart of the Reston Town Center at 11921 Freedom Drive, Suite 100, Reston, VA 20190...just minutes from Aperture.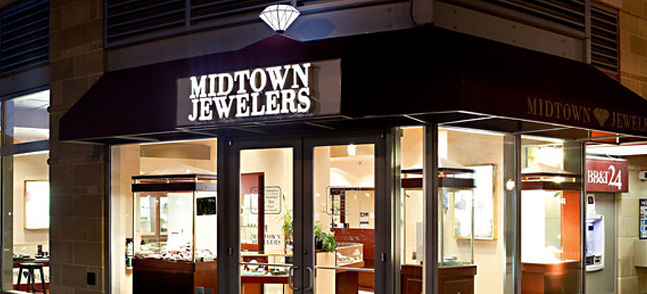 Photo credit: Midtownjewelers.com

Midtown Jewelers: Add a little sparkle to your holiday season and visit family-owned Midtown Jewelers. Opened in 1982, Midtown Jewelers has been putting smiles all over the local community for almost 40 years. With a huge selection from diamonds to fashion jewelry, and the knowledge and experience to back it up, there's no better place to visit this Small Business Saturday. Whether you're planning a surprise holiday proposal or want to give your soulmate of 30 years a token of your love, you'll find the perfect piece at Midtown. For those of you who are looking at engagement rings, you can be confident in your choice to shop locally at Midtown Jewelers because they have received WeddingWire's "Bride's Choice Award" six times. Sitting at 11990 Market Street, Suite D, Reston, VA 20190, it's an ultra-convenient location for all Reston residents. They will be open on November 24th from 10AM-6PM, leaving plenty of time for you to scope out the pieces and find the perfect choice for your special someone.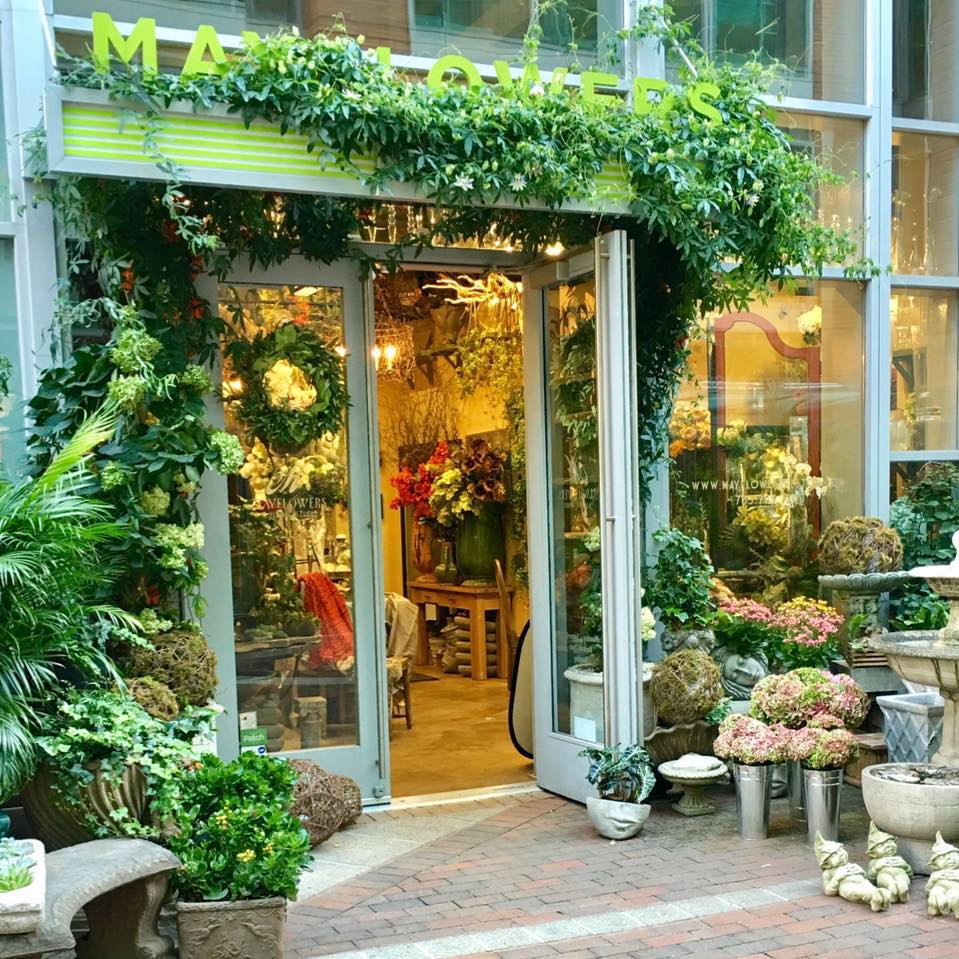 Photo credit: Mayflowers Facebook

Mayflowers: The ultimate way to make every room, holiday party, and event beautiful? Fresh, colorful flowers, of course. Mayflowers Floral Studio takes the art of floral design to the next level by using a holistic approach. This guidance ensures that each one-of-a-kind floral arrangement sends the right message and sets the right mood for any and every special event in your life. Whether you're decorating for a huge holiday gala or just giving a bouquet to someone close, shop owner May will work with you to create exactly what you're looking for. If you don't know what you want, she'll put together something better than you could have ever imagined. Nothing puts a smile on people's faces faster than a gorgeous, fresh flower arrangement, and even more so during the cold and grey winter months. Visit her shop this Small Business Saturday at 11959 Market Street, Reston, VA 20190, and while you're there, grab an extra bouquet for your own Aperture home. After all, you deserve it!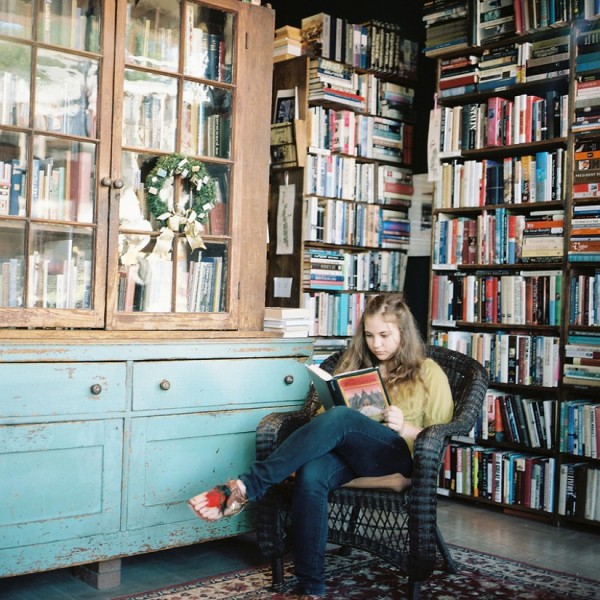 Photo credit: Restonnow.com

Reston's Used Book Shop: There's nothing more local than a shop run by two Restonians. This Small Business Saturday, stop into Reston's Used Book Shop from 10AM-7PM to find the ultimate gift for the intellectual in your life. Although the current owners, Susan and Bud, may not have access to every book imaginable, the shop's 40 years of existence bode well for finding what you're looking for. Visit RUBS on November 24th to find that perfect gift or take a break from your holiday shopping and enjoy a good read and some even better conversation. Reston's Used Book Shop is located at 1623 Washington Plaza, Reston, VA 20190.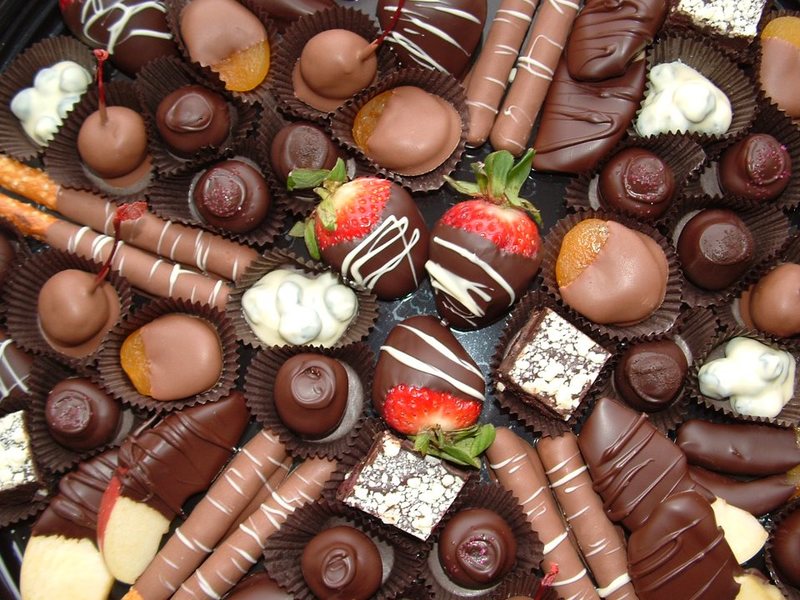 Photo credit: Barnraiser.us

Chesapeake Chocolates: We may have found the perfect small, Reston-based business to end your busy Small Business Saturday expedition. If the name, Chesapeake Chocolates, hasn't reeled you in yet, just you wait and see. In addition to a massive array of the some of the best, locally crafted chocolates, they also offer Virginia-made wine and free tastings. Stop by to support a member of the Reston community and stock up on holiday treats for all your friends and family. After a full day of local holiday shopping, treat yourself to a homemade chocolate-covered strawberry and a bottle of your favorite wine. Chesapeake Chocolates offers great gifts for teachers, coworkers, and neighbors...and if chocolate isn't your thing, try some of their other savory artisan foods. They are located at 11426 Washington Plaza West, Reston, VA 20190, and will be open on Small Business Saturday from 10AM-4PM.

With all the commotion that comes with Black Friday, and the lack of a personal touch on Cyber Monday, we encourage all Reston locals to get out on Small Business Saturday and visit some of the many incredible locally owned shops, all within our own city. Whether you follow our recommendations or have some ideas of your own, make an impact and shop small!
BACK