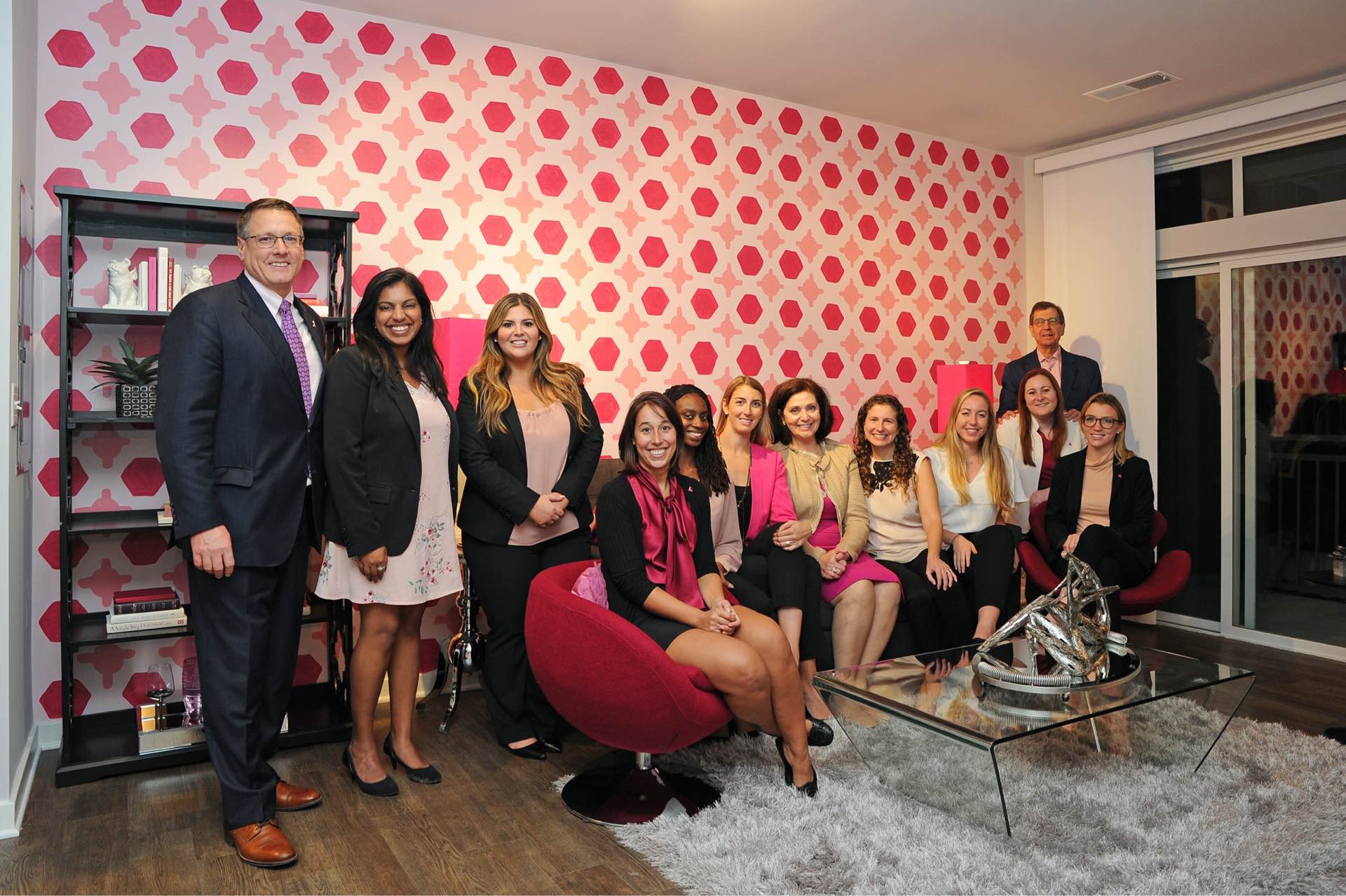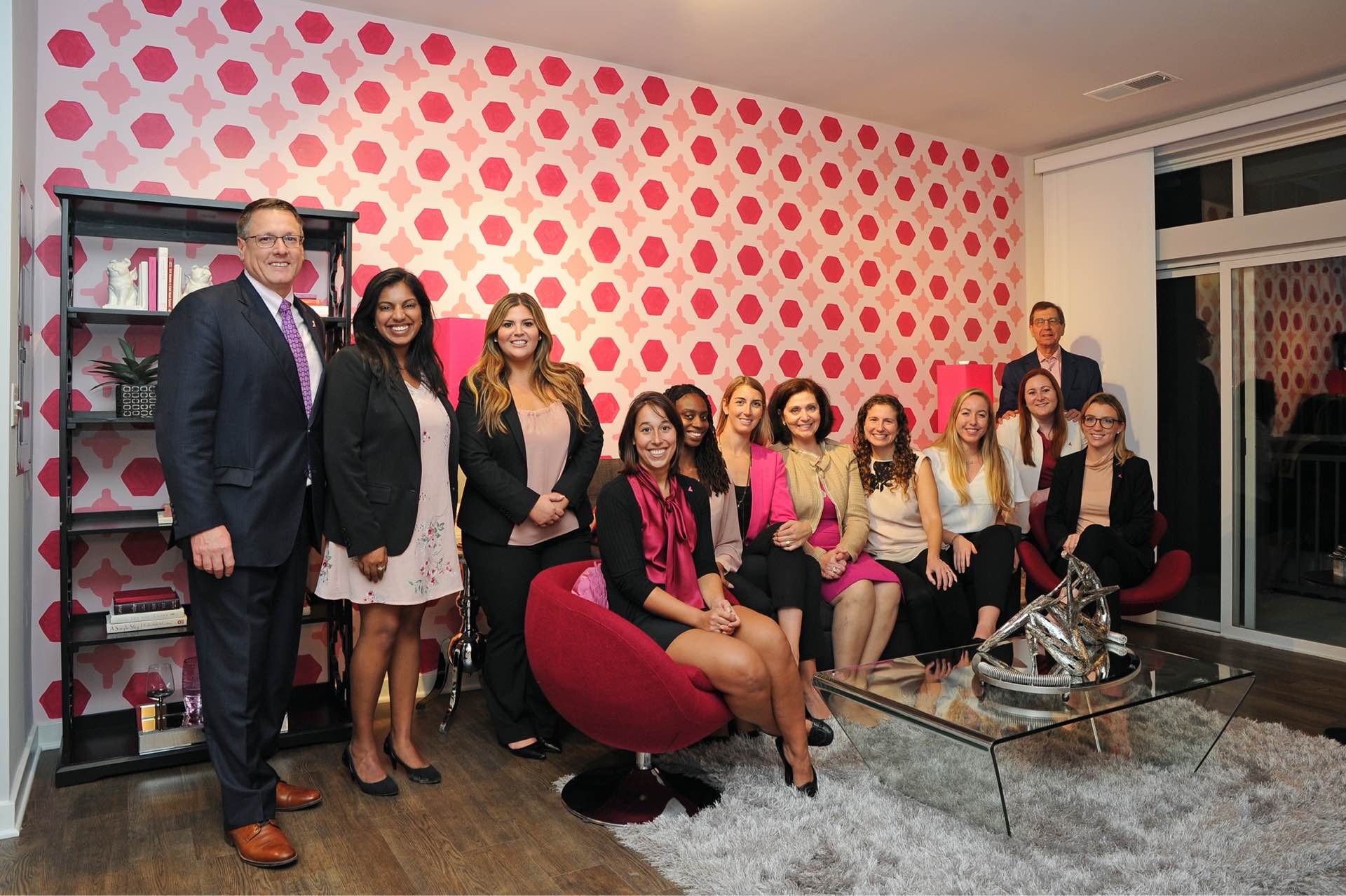 Oct 17, 2018
Inspired by B-Spired
On Wednesday, October 10th, guests were welcomed into the Aperture lobby with balloons in an assortment of pinks, signifying the start of the "B-Spired by Brem" event. As you reached the top of our modern, state-of-the-art staircase, a sea of pink flowed through the clubroom.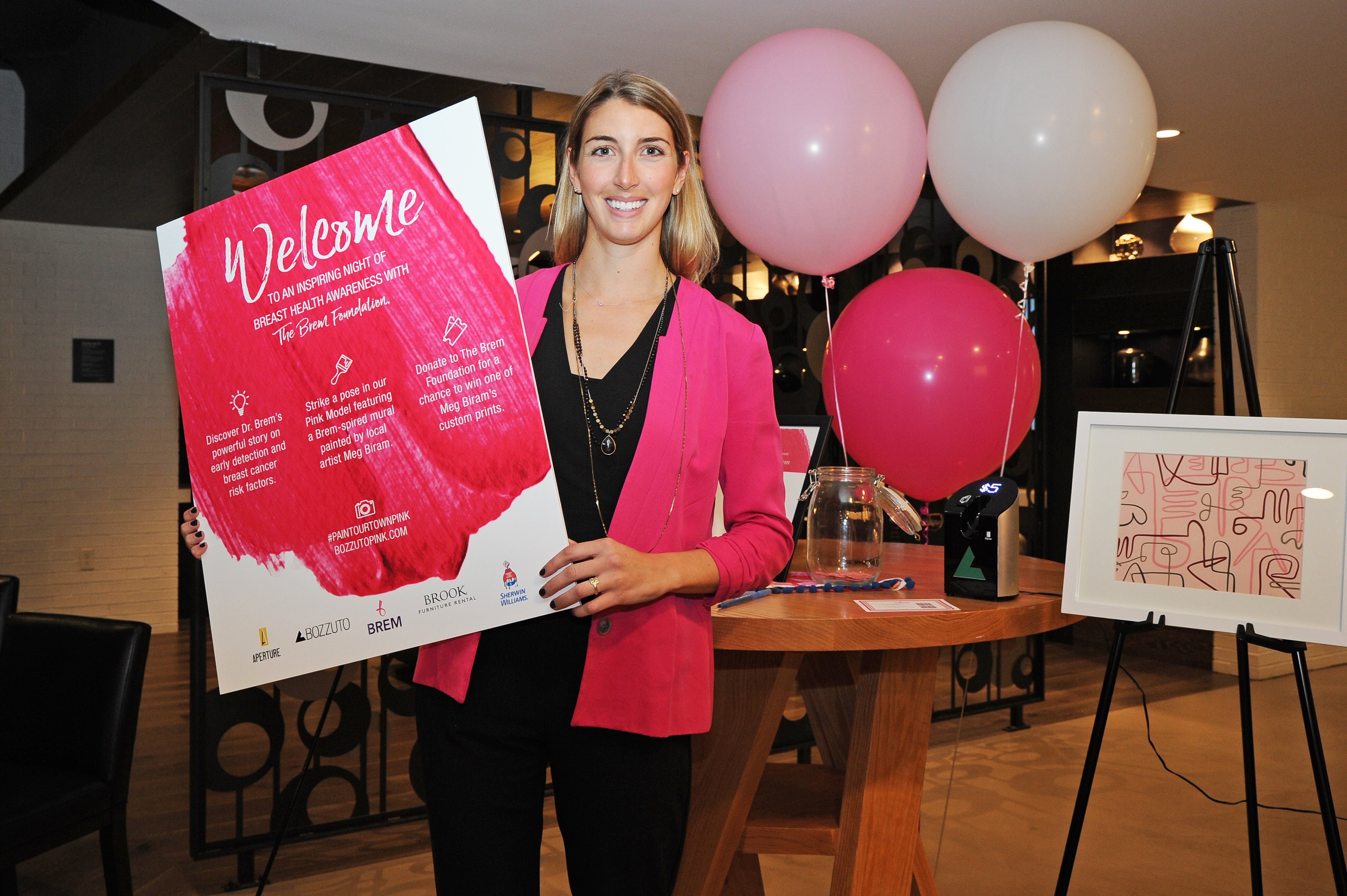 With everything from pink signage to pink decorations, guests mingled while enjoying an array of light bites and bubbly.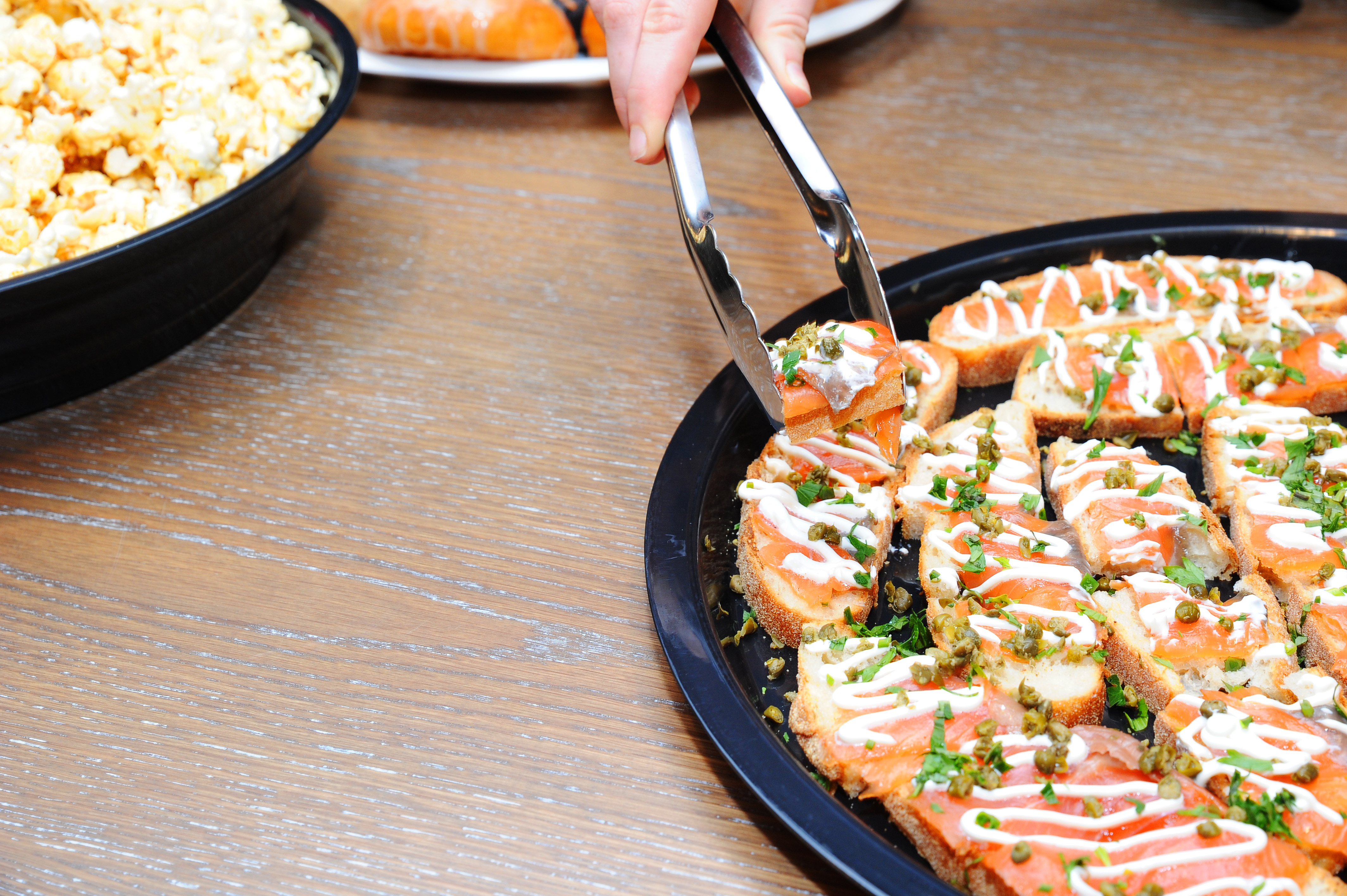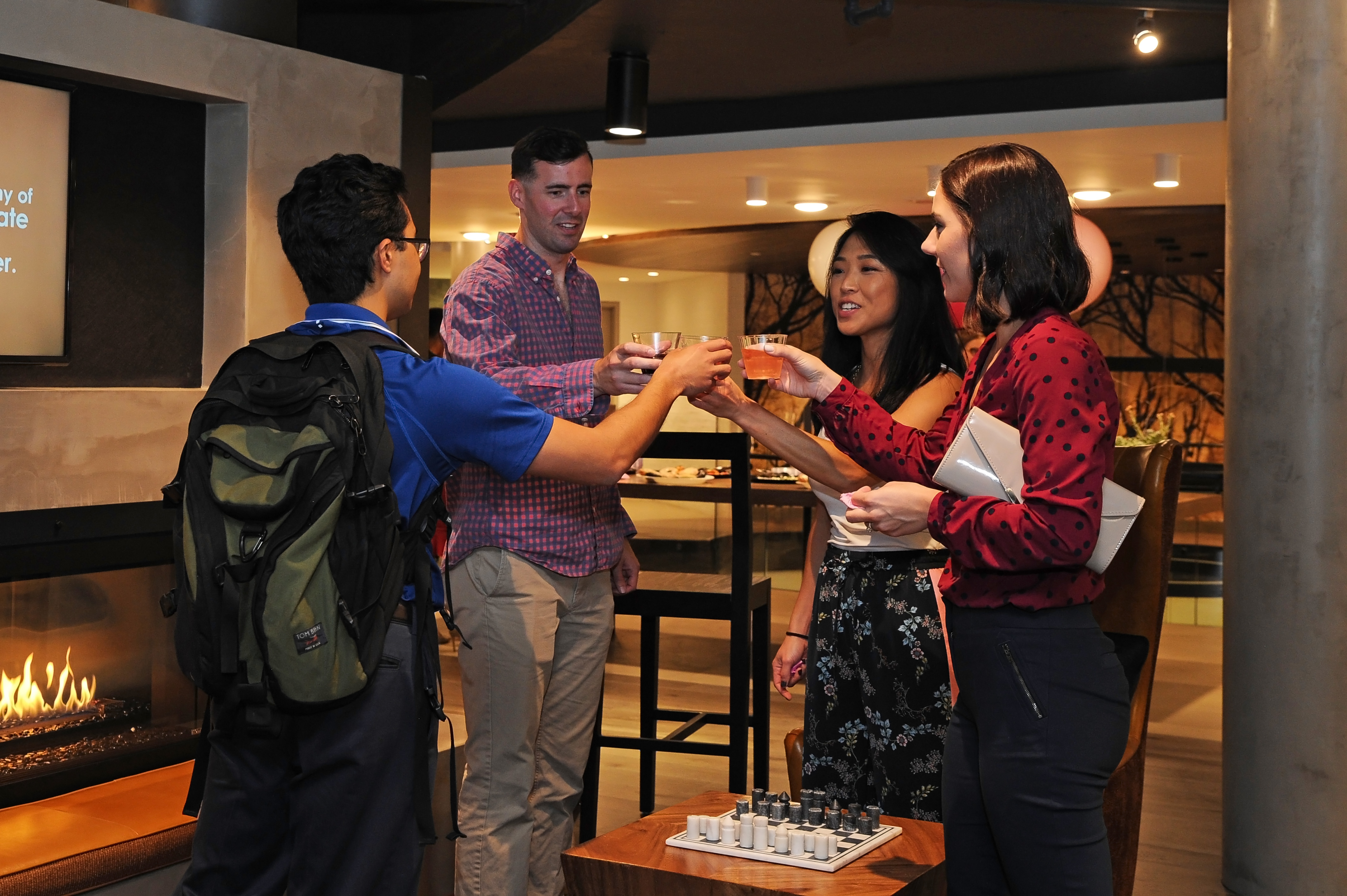 After a wonderful introduction by Kirkland Locey, Aperture's corporate social responsibility & communications manager, Dr. Rachel Brem led an educational discussion on the importance of early detection. During the talk, Dr. Brem took us through her incredible journey and battle with breast cancer. As a survivor, she continues to thrive, sharing her story and bringing awareness to early detection through The Brem Foundation.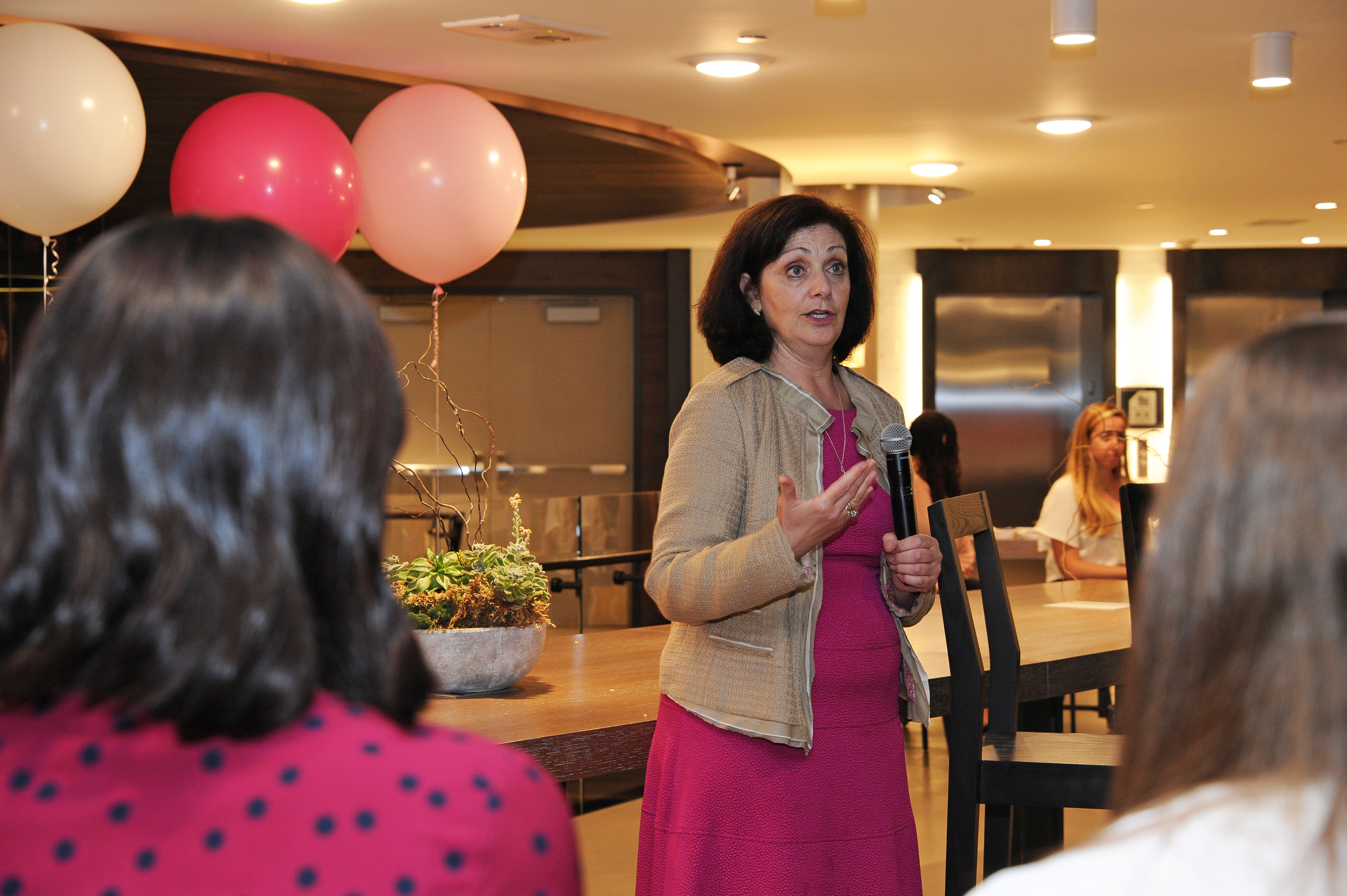 "Getting diagnosed with breast cancer has allowed me to understand a whole new perspective," said Dr. Brem. "Everything happens for a reason, so I decided to make lemonade out of lemons. Life is so much more precious and it makes me feel incredibly lucky." According to Dr. Brem, the number one risk factor for breast cancer is being a woman. Surprisingly, 75% of women diagnosed with breast cancer have no other risk factors, and that's why she suggests getting a mammogram every year after the age of 40. "Nobody knows you as well as you," said Dr. Brem. "Over 95% of women diagnosed with early-stage breast cancer survive and thrive." Following Dr. Brem's education discussion was Julia Kepniss, the director of strategy and programming at The Brem Foundation, who provided more information to guests about the foundation. "It's great to have the information, but if you can't access the important tips and screening procedures, then you can't find those early cancers," said Julie. Accordingly, The Brem Foundation has created the B-Fund. This fund pays for diagnostic tests within two weeks of abnormal mammograms for women in the DC area."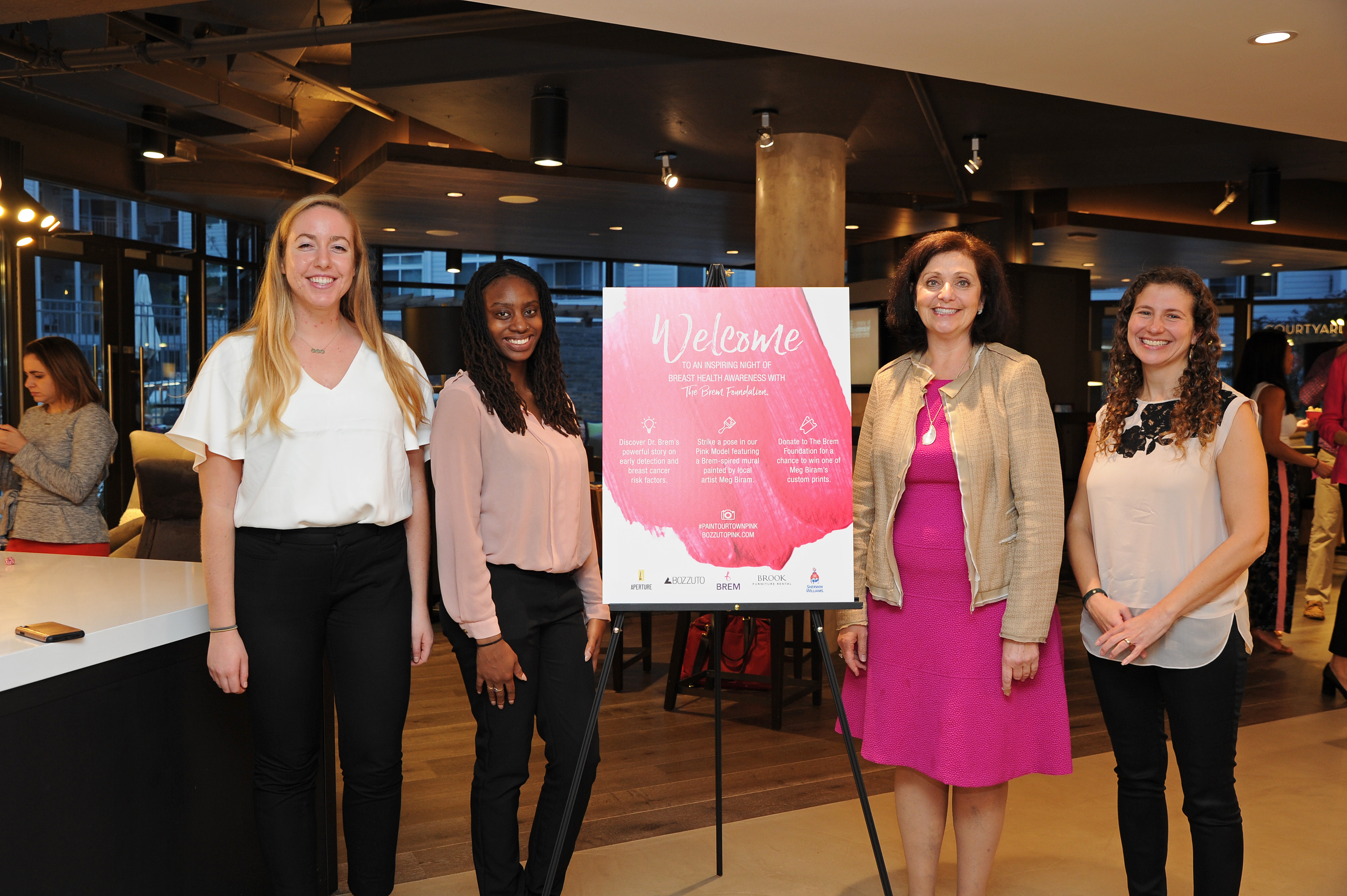 (Dr. Rachel Brem with members of The Brem Foundation) After a brief Q&A with Dr. Brem, guests filed down the hall to admire the pink model apartment, furnished by Brook Rental Furniture Company, and featuring a custom, hand-painted, "B-Spired" mural by local DC artist Meg Biram. Meg's design for the mural was inspired by the hexagon shape that the Aperture symbol makes. While she had a variety of concepts in mind, she chose this particular one because it felt more like wallpaper, giving the lucky renter the perfect, at-home feel. The pink model will be available to view throughout the month of October, so feel free to stop by and take a peek!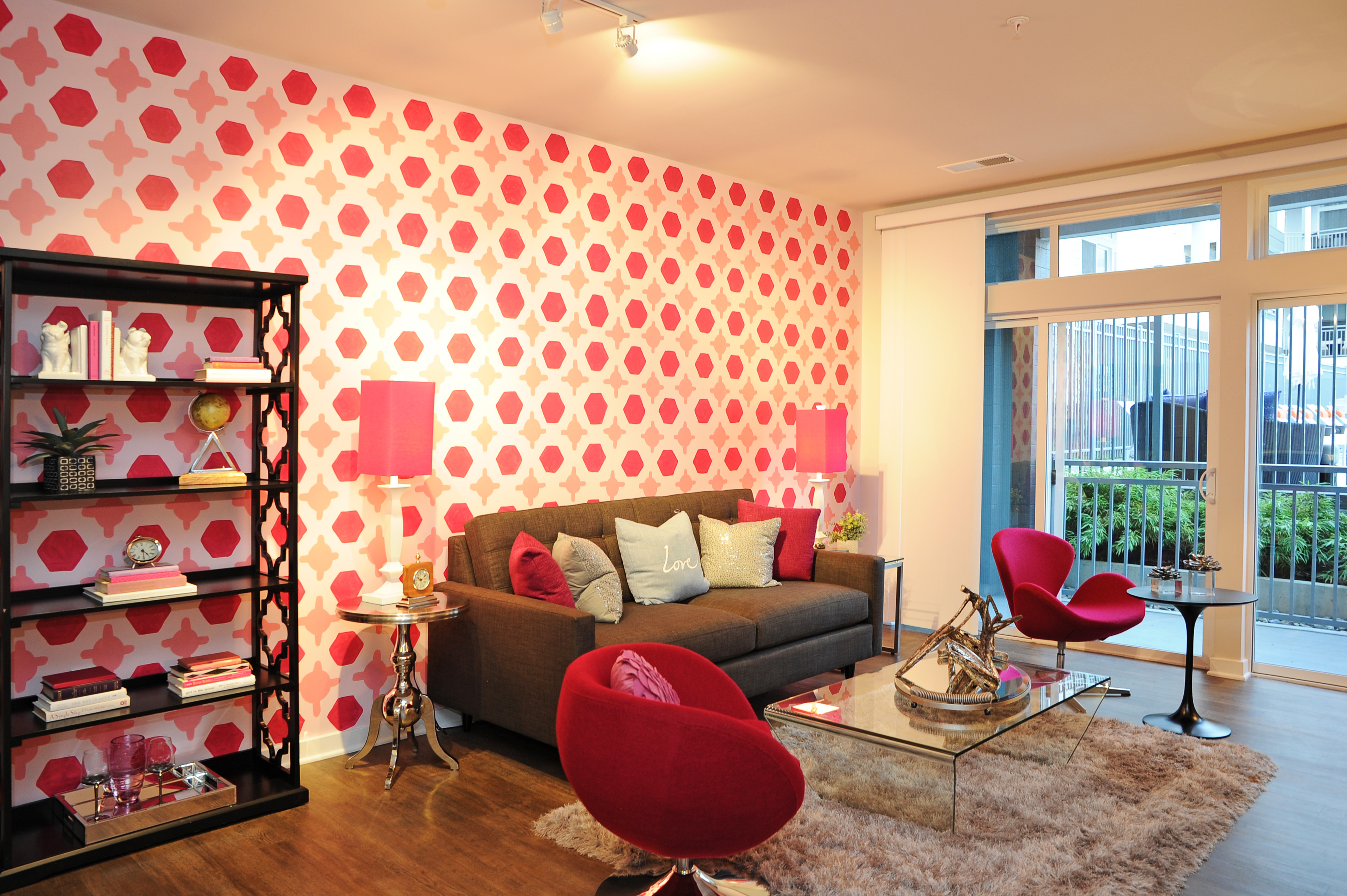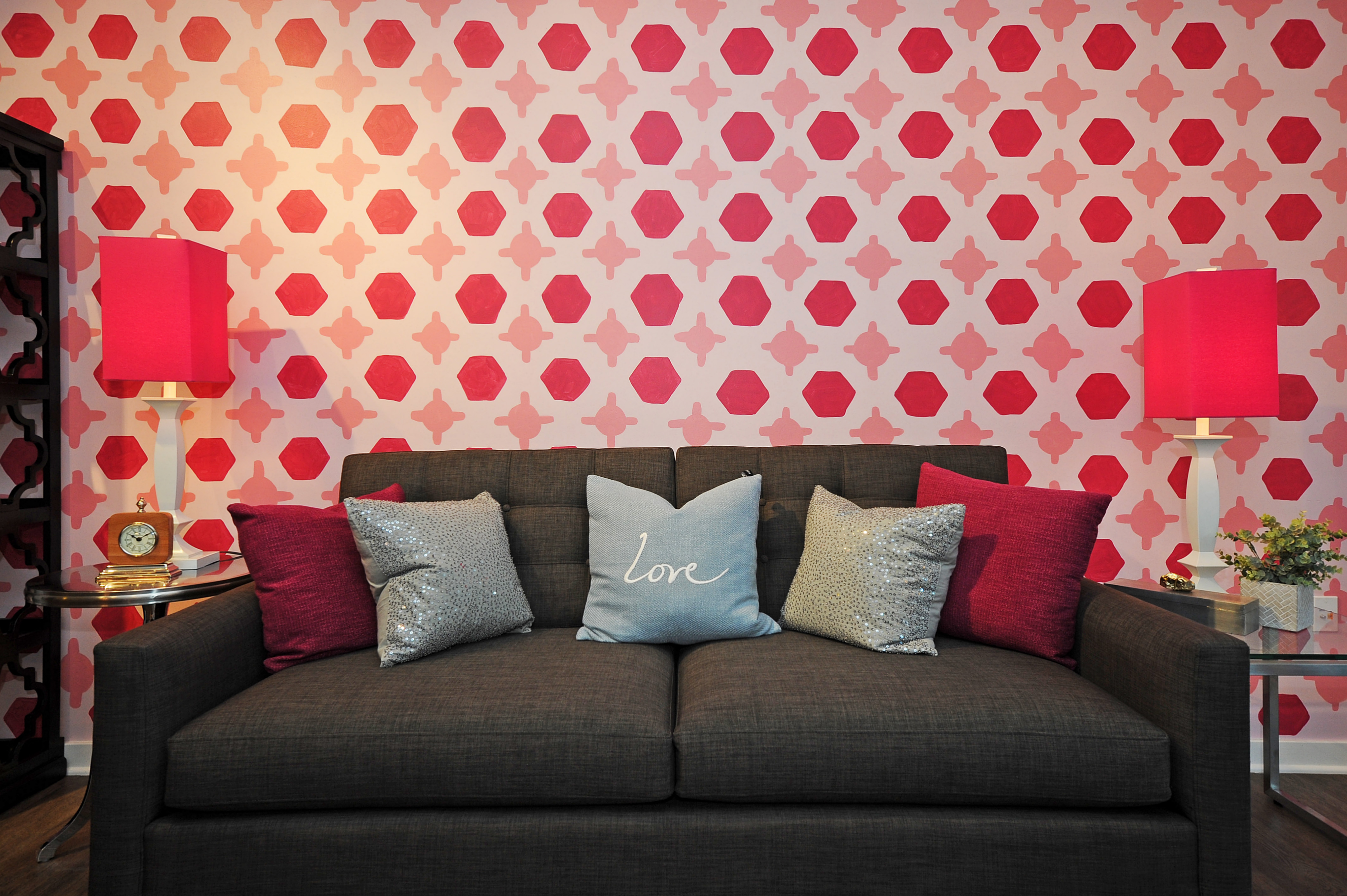 Throughout the evening, guests also had the chance to not only purchase a raffle ticket, but donate to The Brem Foundation. Two lucky winners walked away with an 8x10 custom B-Spired print by the murals creator.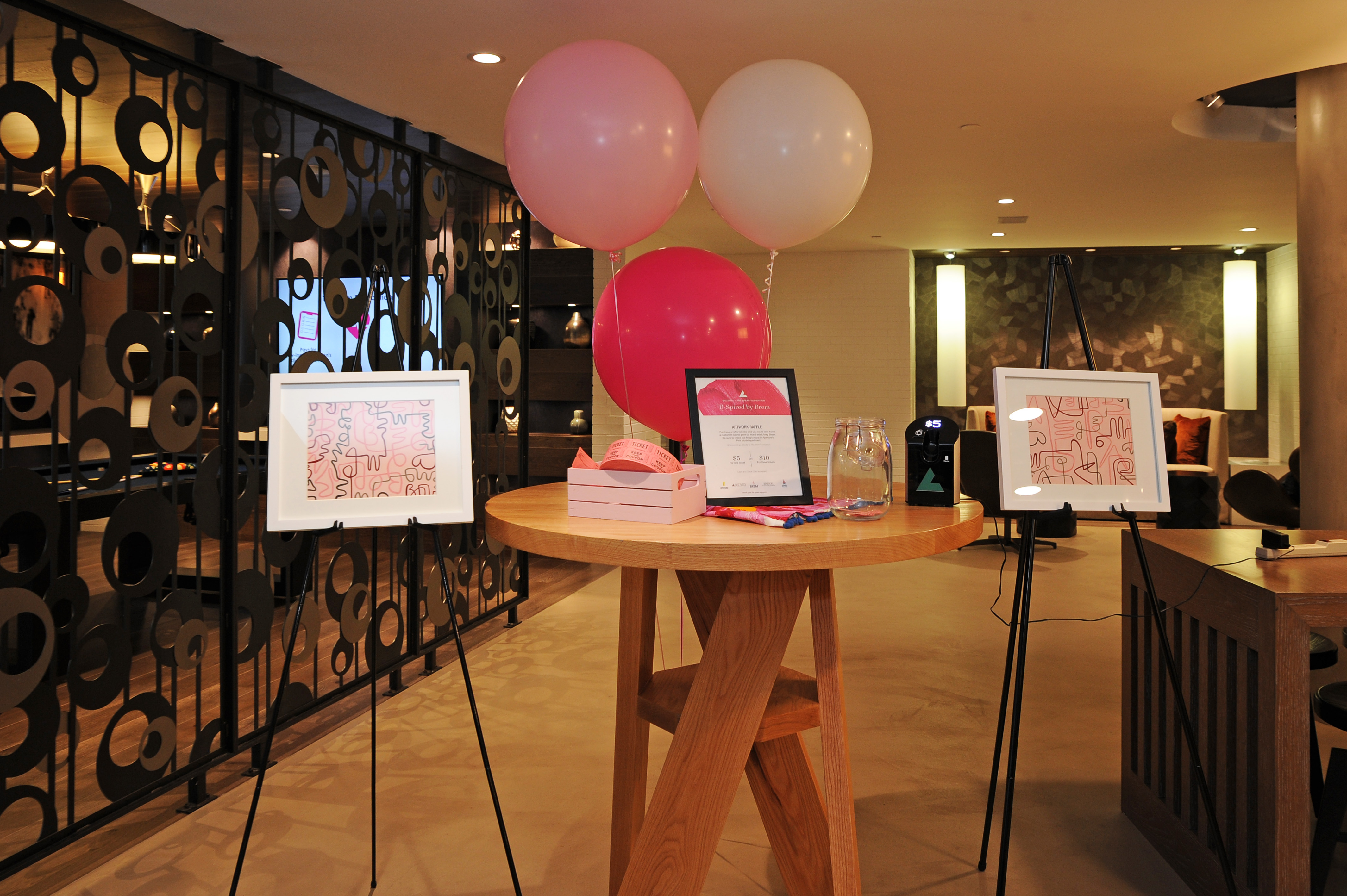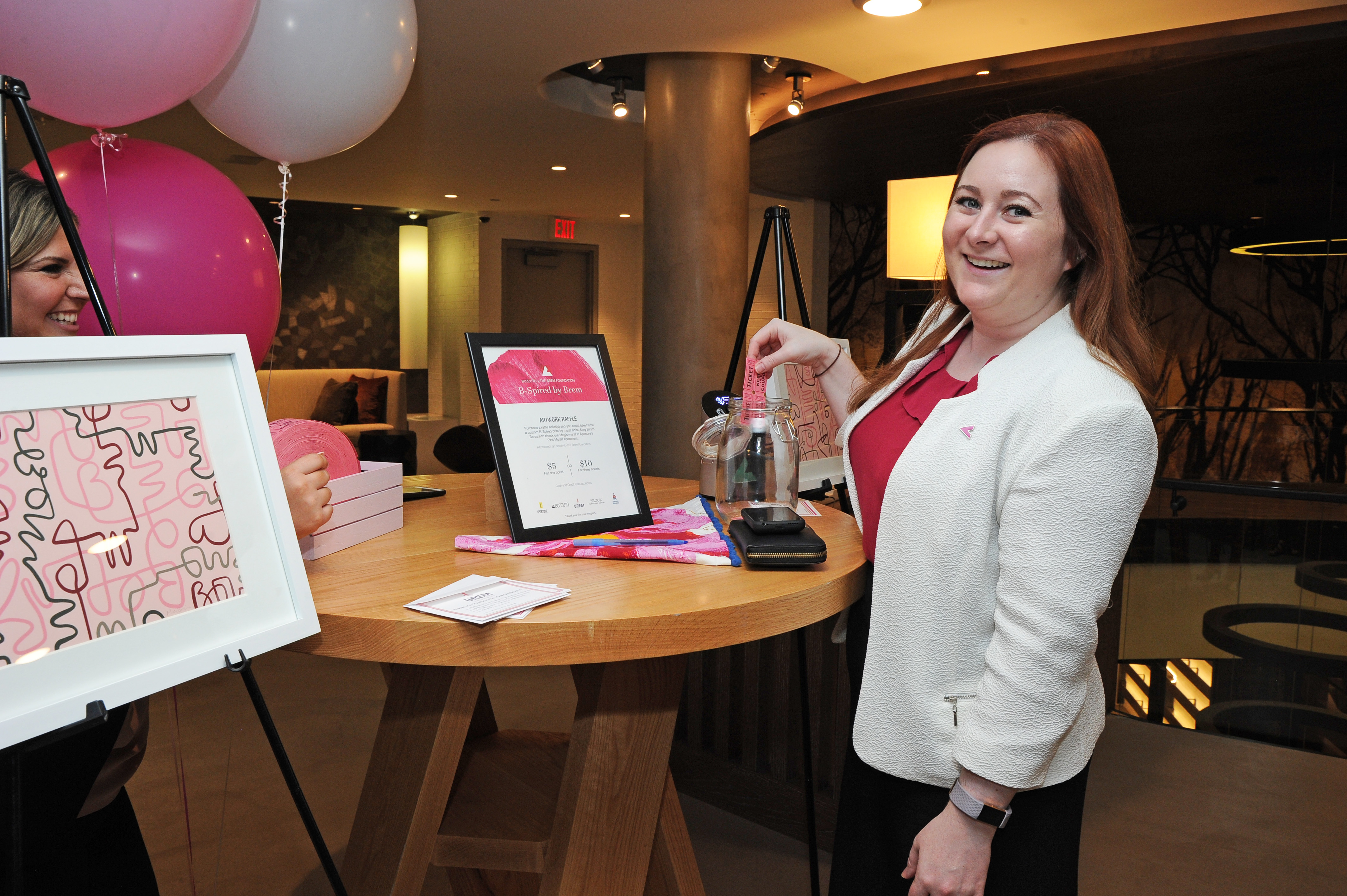 Continue to support Bozzuto's Breast Cancer Awareness Campaign by donating to the #PenniesForPink jar located in each Bozzuto office and community. All donations will benefit The Brem Foundation. Donations are also accepted online. We'd love for you to share how you're helping to #PaintOurTownPink by using this hashtag on Instagram, Twitter, and Facebook. Check out Bozzutopink.com to see how others are showing their support!
BACK