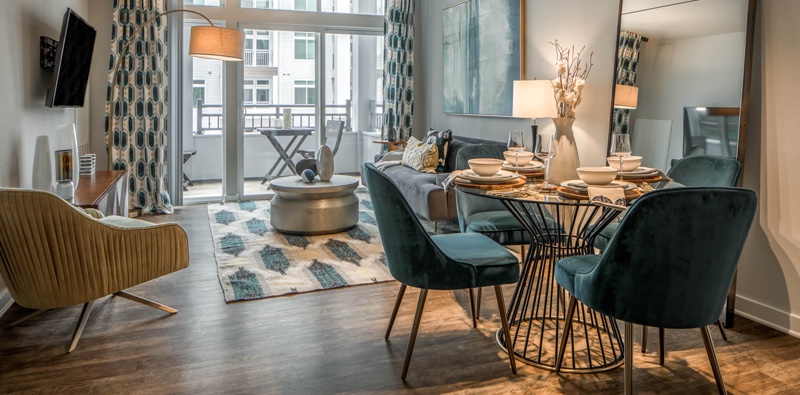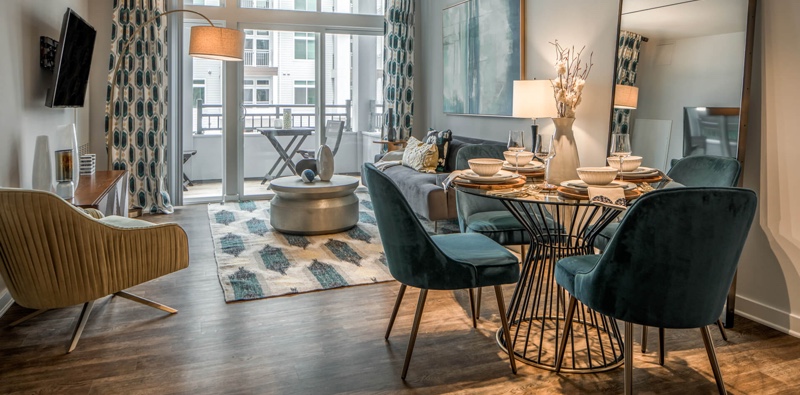 Sep 13, 2018
A Guide to Selecting the Right Aperture Floor Plan for You
At Aperture, we know that finding the right space for you is essential in making your apartment truly feel like a home. That's why we've made it easy to select the perfect floor plan to suit your specific needs. Whether you live solo and want an extra bedroom to turn into an office or you live with a little one and a fur baby, we encourage you to use this guide to figure out which Aperture floor plan is right for you.
Studio
The Aperture studios start at $1855 per month and provide you with 593 square feet. These apartments are efficient and beautiful. The studio includes one bathroom, one bedroom, a walk-in closet, balcony, kitchen and living area. Click
here
to view or download a PDF of the studio floor plan.
One-Bedroom
Looking for a little more space? Maybe the one-bedroom floor plan is a better fit for you. Our one-bedroom floor plans start at $1722 and give you between 629 square feet to 1,062 square feet to work with. This floor plan includes a bedroom, living and dining room, kitchen, bathroom and walk-in closet. Some of Aperture's one-bedroom units also include a den and others include a den and two bathrooms. Click
here
to view or download a PDF of the one-bedroom floor plan.
Two-Bedroom
Aperture's two-bedroom apartments start at $2,595 per month. You can choose between several units that range in space from 1,051 square feet to 1,380 square feet. Two-bedroom options include two bedroom and two-bathroom models with some models featuring a den. With two bedrooms and flexible extra space, you're able to truly customize your apartment and ensure that you and your family have all the room you need. Click
here
to view or download a PDF of the two-bedroom floor plan. Which Aperture floor plan will you select? We hope this guide aides you in choosing the perfect Aperture apartment for your needs. Ready to call Aperture home?
Contact us
today for more information on life at Aperture or to
schedule a tour
.
BACK