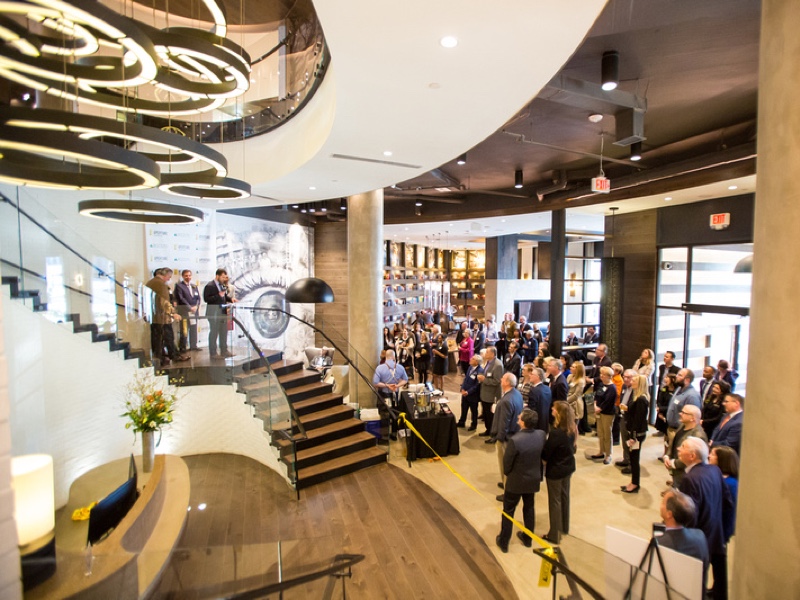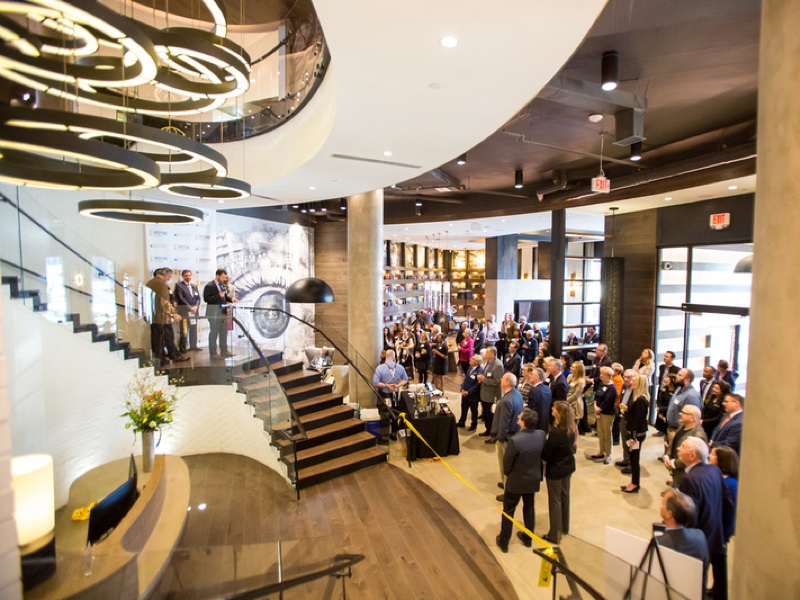 Apr 16, 2018
Aperture Grand Opening Inspires with Art and Entertainment
Aperture has officially opened its doors with a ribbon-cutting ceremony and party held on April 5, 2018. Community members and residents were inspired by the art and entertainment featured throughout the property during the Aperture grand opening.
The event began at 5 p.m. with a special ribbon-cutting followed by a celebratory party ending at 9 p.m. Guests enjoyed delicious appetizers, sweet desserts, live music, giveaways, property tours and more. Artists, influencers and community members had some fun at the Get Snap'd Selfie Station featuring prints from Nature's Best Photography. The Lloyd Dobler Effect rocked out all evening, providing the perfect celebratory atmosphere.
Food and beverages were provided by five local eateries including Founding Farmers, Balducci's, Kalypso's, Not Your Average Joe's and Le Pain Quotidien. During the ceremony, guests heard remarks from:
• Mike Henehan, Senior Vice President, Managing Director for Bozzuto Development Company
• Chuck Veatch , The Charles A. Veatch Co., joint venture developer of Aperture
• Cathy Hudgins, Fairfax County Supervisor, Hunter Mill District
• Toby Bozzuto – President and CEO, The Bozzuto Group
• Tom Bozzuto, Chairman, Bozzuto Group
Thank you to all of our lovely residents, the Bozzuto visionaries and community supporters who helped turn Aperture from an artist's dream into a reality and place to call home for so many innovators, artists and those who are inspired by everyday beauty.
So, ready to call Aperture home? Contact us today for more information on life at Aperture or to schedule a tour.
BACK