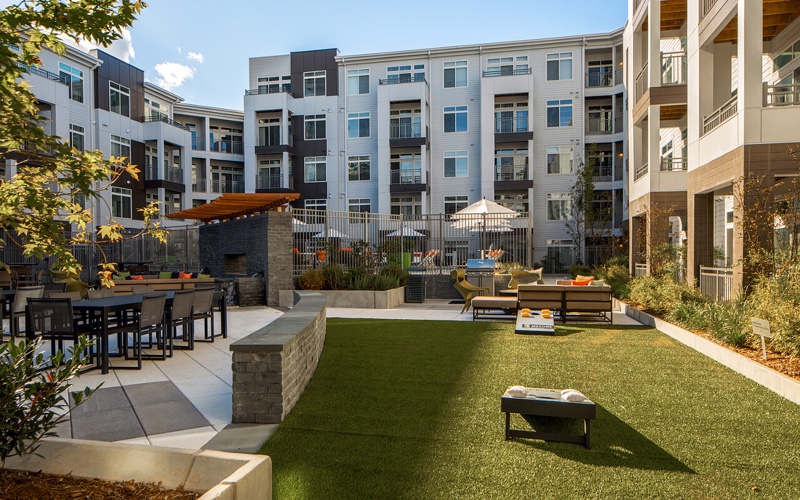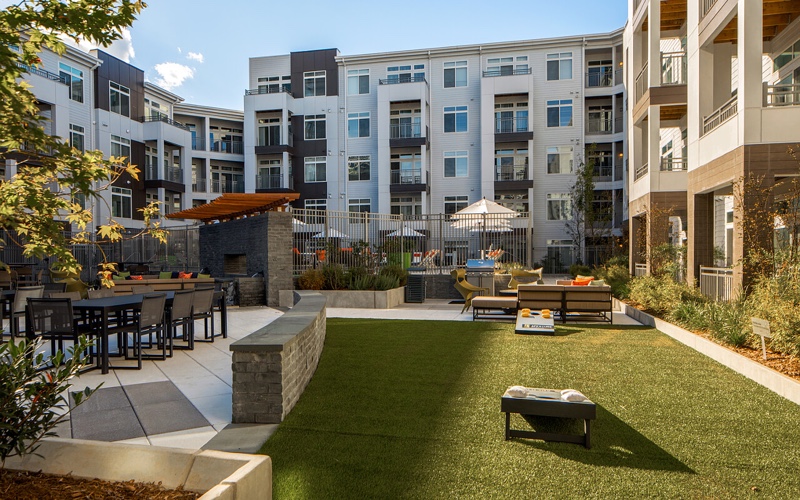 Mar 20, 2018
Get Outdoors This Spring With These Aperture Amenities
Spring has sprung, which means it's time to put away all of your thick sweaters and blankets and get outside to enjoy the fresh air, greenery and social activities. Living at Aperture is great for so many reasons. One of those being that we offer a variety of outdoor amenities that make it easy for you to embrace the best of all this season has to offer, from social spaces to places to relax. Explore the great outdoors this spring with Aperture's outdoor amenities.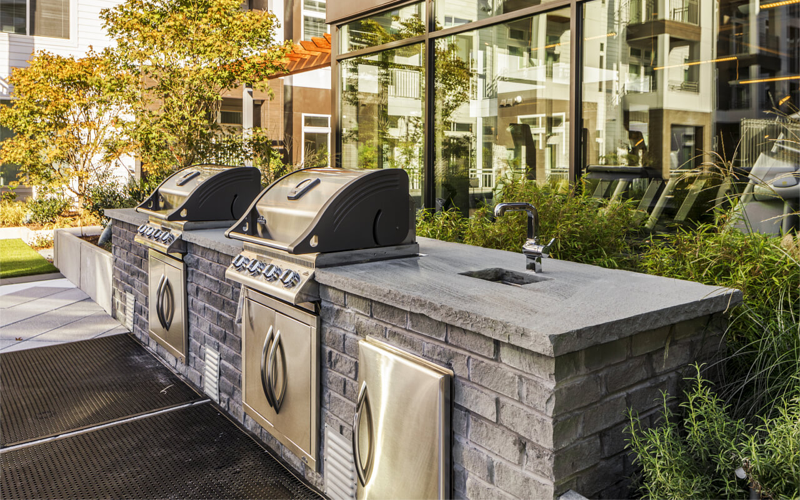 Spend an evening basking in the crisp spring air by hosting a party for you and your closest friends. Grill up some burgers and make it a picnic at our outdoor grilling space.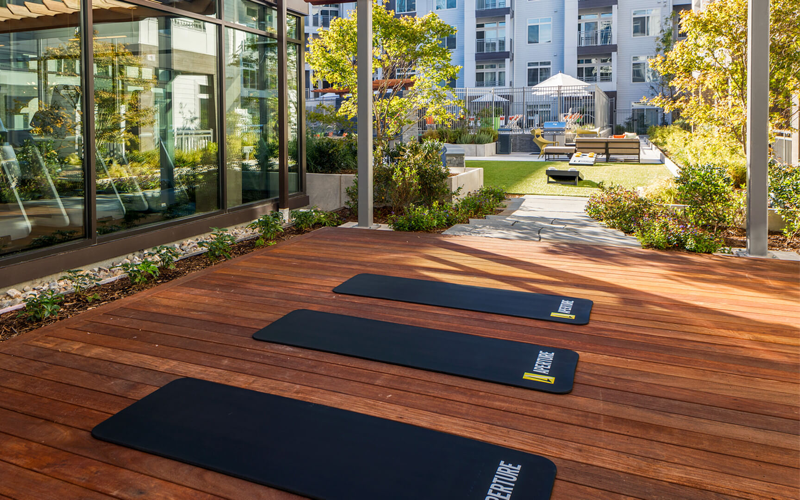 The outdoor yoga area at Aperture help you get fit, find zen and work on mindfulness. Use this space to meditate, perfect your downward dog and become one with nature. Furthermore, let Fido get a little exercise too by taking him to the pet play zone. Here, he can roam around and play fetch.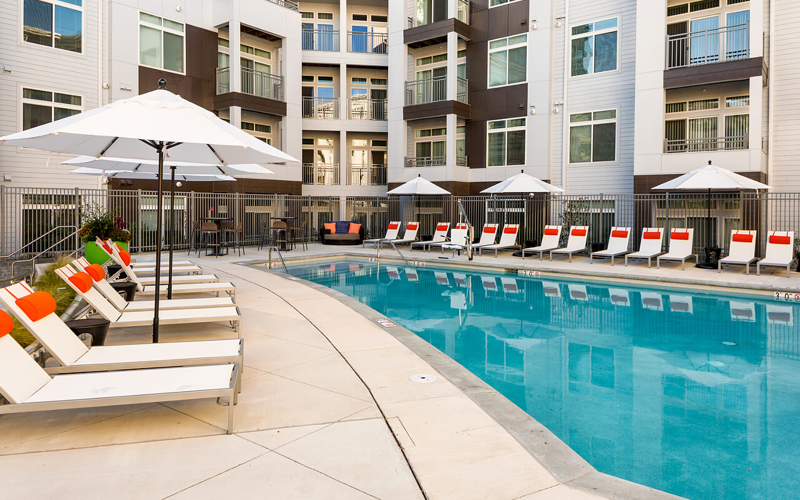 Later in the season, you'll love swimming laps in Aperture's luxurious salt-water pool. Hang out poolside with an umbrella drink and the latest bestseller or channel your inner Michael Phelps in the pool.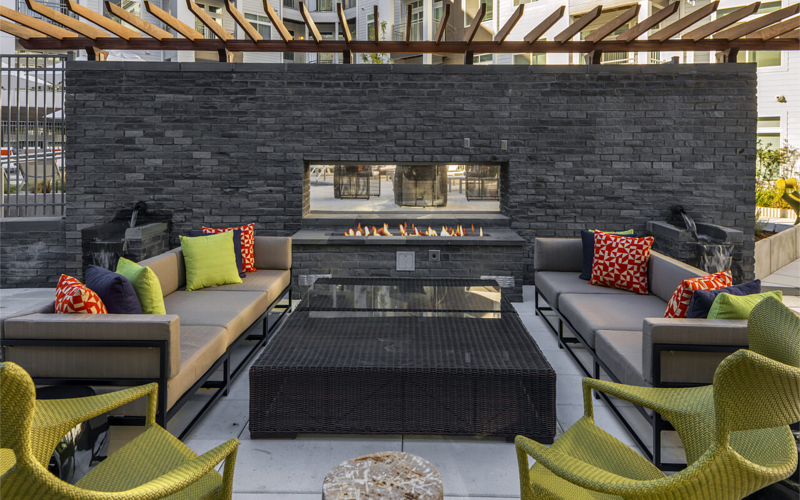 Get social by having a drink in front of the fireplace with friends. Take a walk on the W&OD Trail or explore shops and restaurants at Reston Station.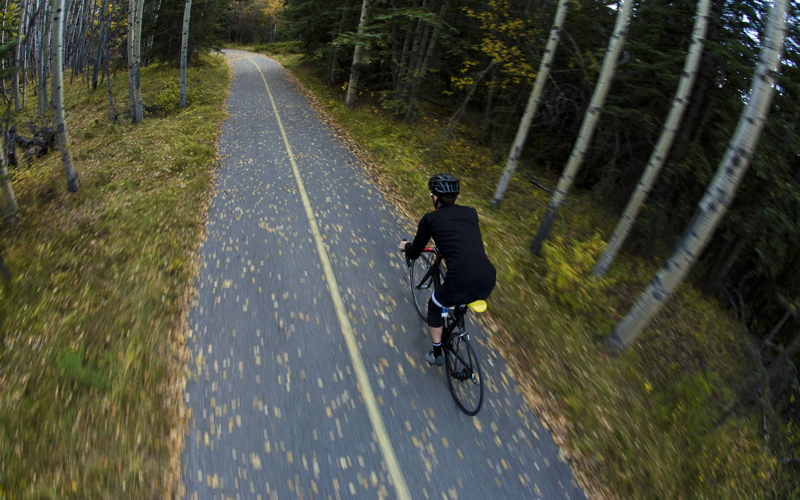 Finally, take your bike out of the bike storage facility and make any necessary repairs at the repair shop before heading out on your first ride of the season. Which of the Aperture outdoor amenities are you most excited to use this spring? We hope you take advantage of all that the warmer weather and new season have to offer you. Make the most of Aperture's amenities and the fresh air. Happy spring! Ready to call Aperture home? Contact us today for more information on life at Aperture or to schedule a tour.
BACK