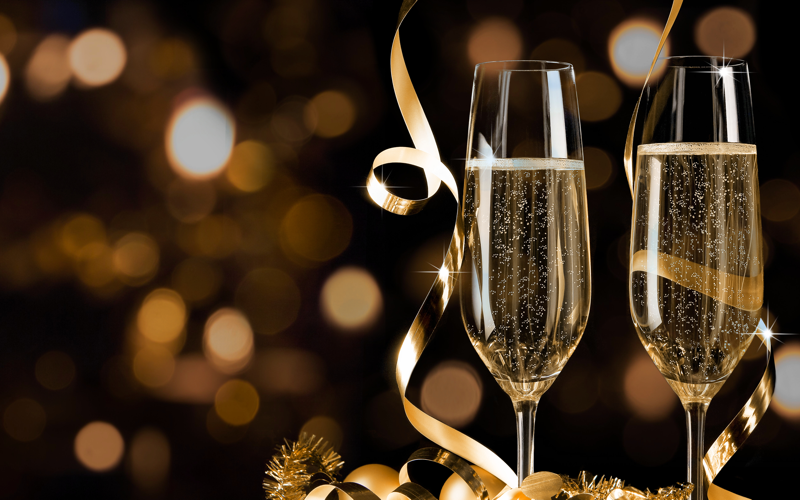 Dec 27, 2017
Tips for Throwing a New Year's Eve Party at Aperture
Be the host or hostess with the mostest this New Year's Eve. Party planning can be a marathon event, but it doesn't have to be. Follow these tips to throw the best New Year's Eve party in your Aperture home.

Deciding what time you'd like to host your party is imperative for planning purposes. Choose to host slightly after dinner time so that you don't need to worry about interrupting any dinner plans your guests may already have. This also gives them the chance to visit multiple New Year's Eve parties in the evening without stress.

If you'd like to serve dinner, check out these recipes from the Food Network. If you won't be serving a meal, be sure to pick up some hors d'oeuvres, drinks and desserts for your guests to enjoy.

Choose a theme for the evening. This will make decor shopping easier and the party more fun in general. Tell guests to come in formal wear, pajamas, decade costumes or whatever your heart desires.

When it comes to decor, try to keep things simple. Reuse string lights and candles from previous holidays or parties. Set up a photo booth in a corner of your living space so that friends can capture memories from the evening. Buy a cheap, festive banner from your local party store. Additionally, you can look for fun party favors like noisemakers, 2018 eyeglasses and other photo booth props.

Create a playlist of fun Top 40 songs from 2017. Your guests will love reminiscing over these tunes while welcoming the New Year.

Happy party planning! Ready to call Aperture home? Contact us today for more information on life at Aperture or to schedule a tour.
BACK