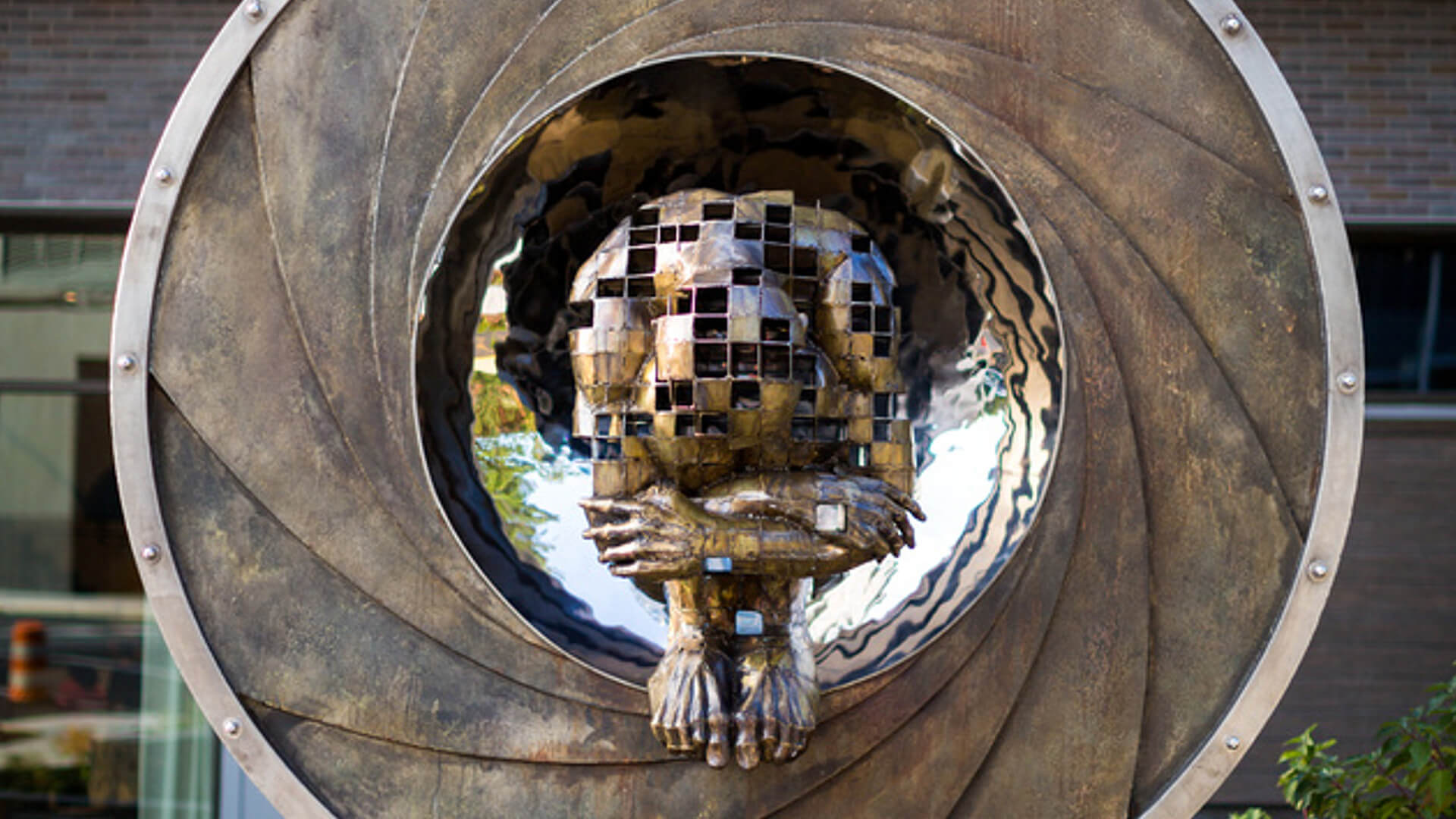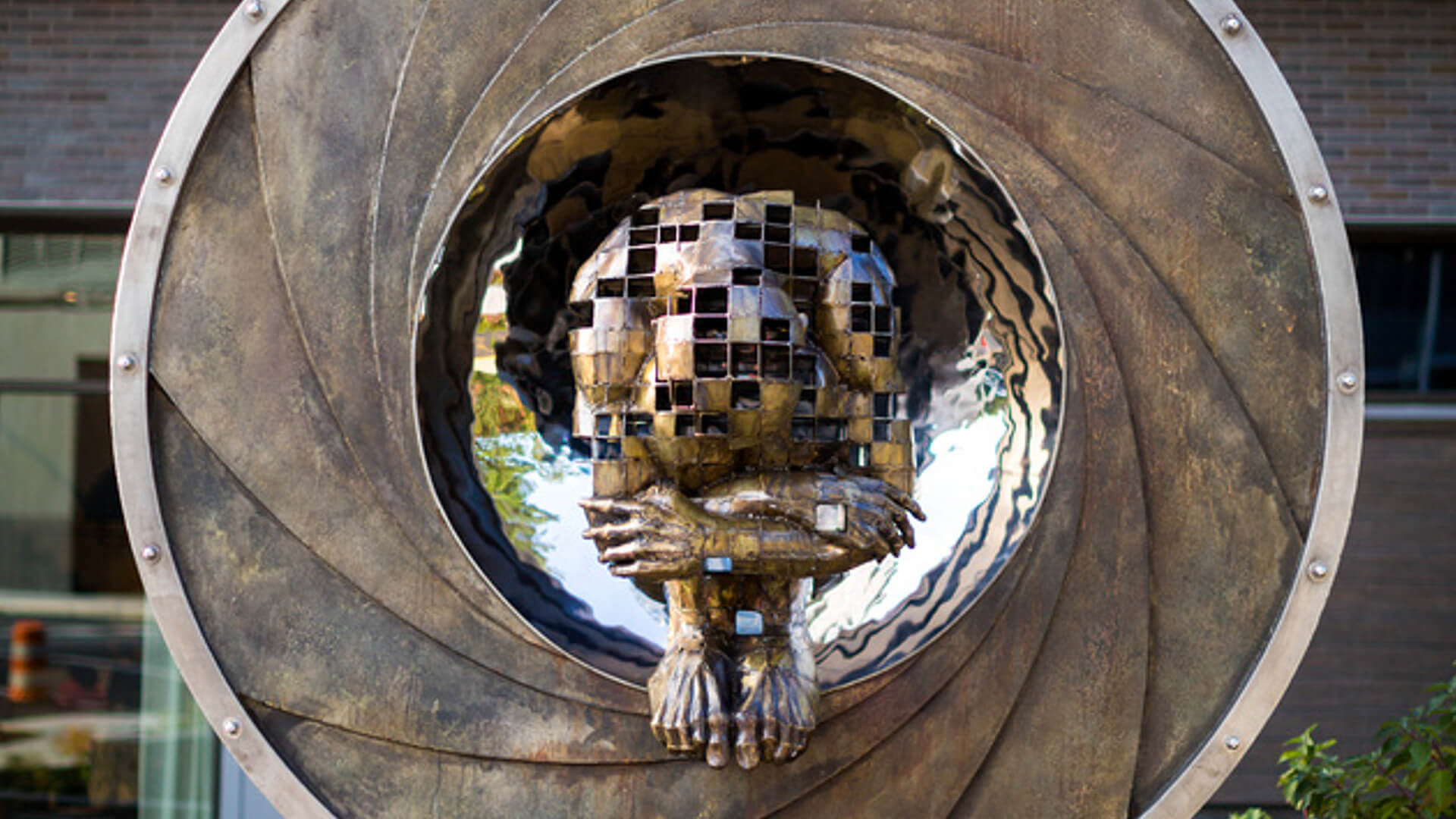 Oct 16, 2017
Public Art Installation Unveiled at Aperture at Reston Station
Aperture is more than just your home. It's an artistic haven that will inspire you each day. Back in September, we held our first public art event for the local artist community to unveil the "Convergence" installation at the Metrorail entrance at Aperture.

The "Convergence" sculpture was created by Zachary Oxman, an artist who is known locally and internationally for his Robert E. Simon Jr. sculpture at Reston's Lake Anne Plaza. Oxman has spent time honing his craft in Italy and at Carnegie Mellon University. Event speakers included Bozzuto Presidents Steve Strazella and Toby Bozzuto as well as Oxman and joint venture developer of Aperture, Charles Vetch.

Guests enjoyed glasses of champagne, hors d'oeuvres and live classical music before being wowed by the unveiling of the "Convergence." Additionally, they toured Aperture apartments and viewed the works of art spread throughout the property. We loved celebrating this historic artistic event with our local art community, Aperture developers and the Bozzuto management team. Take a look at the video below for a quick recap of this wonderful Aperture Open House event.


BACK