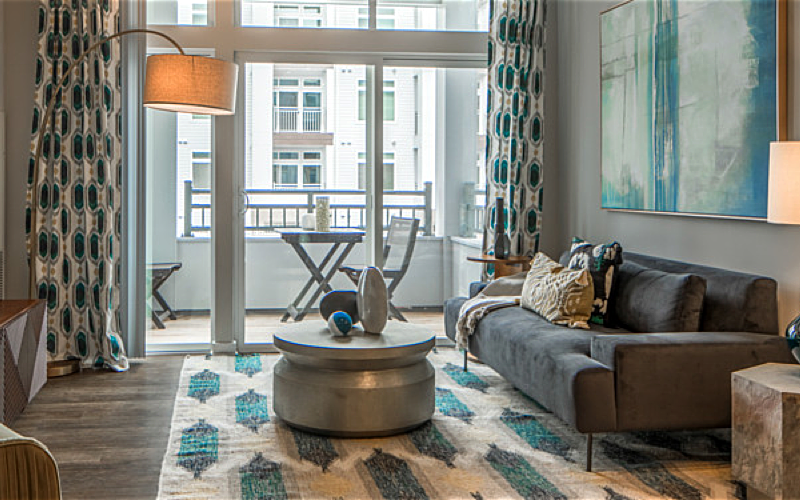 Oct 27, 2017
Aperture's Features Will Inspire You Each Day
Life at Aperture is one filled with gorgeous art, high quality design and amenities to enhance your life. Aperture's design features not only help you make the most of each day, but they'll regularly inspire you.

A custom color scheme in the bathroom makes it easy to bring out your personal design tastes.

Choose from two finish options in your bathroom at Aperture. We offer both light and dark finishes. Choose gray woodgrain cabinetry and cream-colored tile floor with the light option. Or, go dark with dark woodgrain cabinetry and gray tile flooring.

Modernity and contemporary design take center stage in your Aperture kitchen.

Choose from two kitchen finish options. The modern option features white woodgrain upper cabinets, gray woodgrain lower cabinets and a gray Quartz countertop. The contemporary option features dark woodgrain cabinets and a white Quartz countertop. Stainless steel GE appliances including a slide-in gas range, refrigerator and dishwasher provide both functionality and sleek modern design to the table.

Balconies are offered in select units so you can ponder, journal, watch the sunset or call mom while enjoying a stunning view each evening.

Contact us today for more information on life at Aperture or to schedule a tour.
BACK