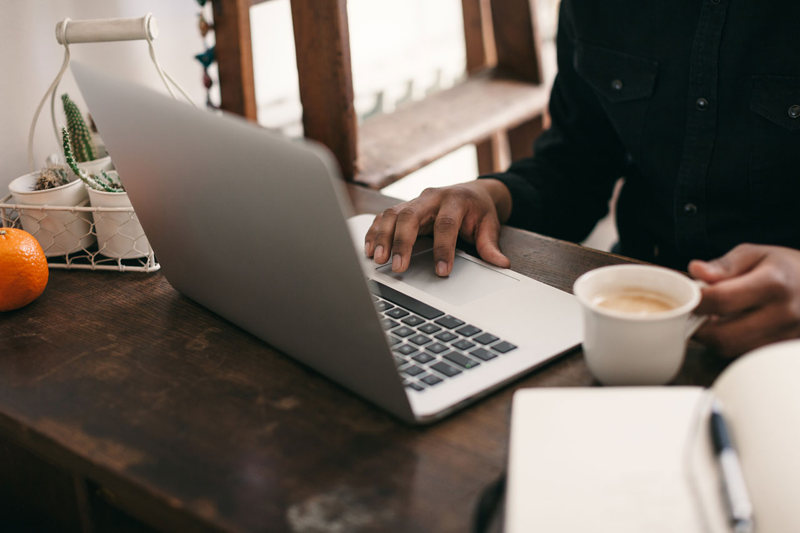 Aug 11, 2017
Work From Home at Aperture
At Aperture, it's easy to work from home. Whether you're a freelance writer, business owner or just starting to build your empire with a side hustle, these amenities at Aperture will ensure that your career journey runs smoothly.

Start your work from home day off right by grabbing some fruit off the gorgeous quartz-topped kitchen island in your apartment. Then, head downstairs to Aperture's yoga space where you can find your morning zen before getting started on the day's work. Pump some iron in the fitness center. If you'd like a bit more exercise, you can go for a quick bike ride or walk the W&OD Trail.

Collaborate or work solo in the e-lounge and conference room. Here, you can find a space to accommodate a mid-morning meeting or get that article written on a computer.

Cozy up to your laptop in the fireplace lounge where breathtaking light pours in through the windows, inspiring you to create your best art.

During your lunch break, be sure to stop by the art gallery to get some artistic inspiration to carry you through the rest of your work day.

Need to run into the city to chase a story or make a meeting? Hop on the Silver Line at the Wiehle-Reston East Metro Station.

Kick back after a productive day in the game room or grill out with friends at the outdoor grilling space.

What are you waiting for? Contact us today for more information on life at Aperture or to schedule a visit.
BACK